This Halloween too much sugar and a graveyard bash with Dracula could be a pain in the neck at my house. What really irks me about Halloween is all of the sugar we let our kids eat.  Teachers give kids candy at school.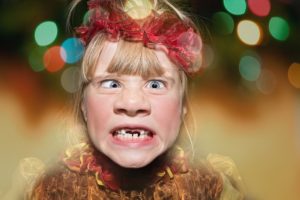 They get it at Halloween parades and carnivals.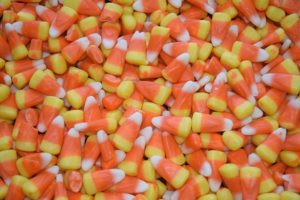 In our neighborhood, we even pre-game with parties where  kids load up on the candy and cupcakes  before they even start trick-or-treating.  I'm a dentist's daughter and Dad always said nothing good comes of eating candy.
The tell-tale signs of too much candy consumption aren't hard to miss. By now, you've probably all seen the anti gravity video for the song "Upside Down & Inside Out" by the rock band OK Go.  It was a single released on their fourth studio album, Hungry Ghosts.  You can watch it here.
This year Halloween falls on a school night.  I think that stinks too.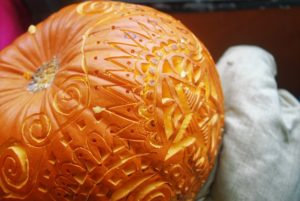 A lawmaker in  Connecticut tried to get Halloween moved to the last Saturday in October when it would be more convenient but people thought he would upset tradition.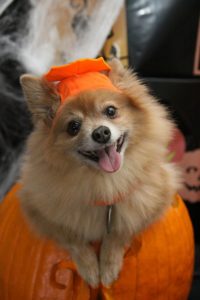 Many believe Halloween is rooted in a holiday started by the Celts.  I'm not talking about the Boston Celtics basketball team.  I'm referring to Celtic tribes 2,000 years ago in what is now Ireland, the United Kingdom and northern France. They would  light bonfires and wear costumes to ward off the dead they believed  returned to earth on  Samhain,  a Pagan festival celebrated on October 31.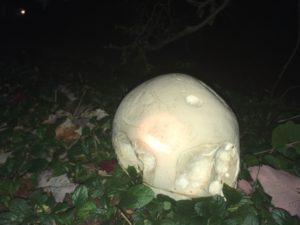 I'm beginning to wonder if they might have been on to something  thinking about the skull head mushroom that is haunting my backyard.
It's very creepy  and emerged from the ground  just in time for Halloween.   I'm beginning to fear that the skull will do the  "Monster Mash" on my lawn with other ghosts, ghouls and goblins.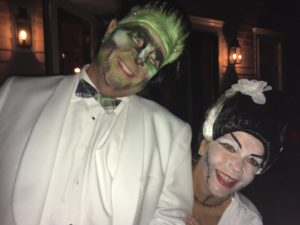 My husband, who loves hanging out with monsters,  says he's stocking up on  Killer Bloody Marys with a Skull garnish  for the graveyard bash.  He's having trouble though figuring out how many guests to prepare for since there is no guest list.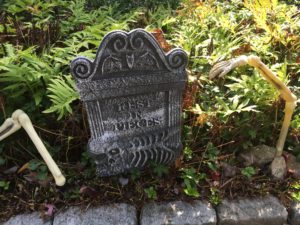 His toast for all the uninvited guests will be:"Rest in pieces."